D.R.A.G.O.N.s
The Dragons Project began in 2011 (under a different name) as an independent organisation and, although based at Nansa, the project was not actually part of the charity. They became the 'Dragons' after a consultation with participants in 2016 and in April 2021, Dragons joined the Norfolk and Norwich SEND Association as a formal Nansa project and together, Nansa and the Dragons, aim to increase opportunities for advocacy and participation, in Norfolk, for young people with disabilities and special educational needs.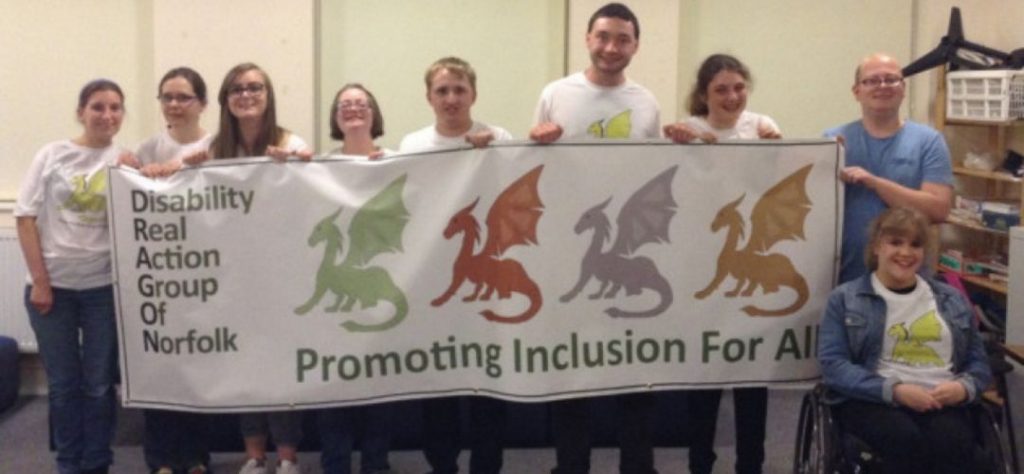 The DRAGONs (Disability Real Action Group of Norfolk) are a group of young people with disabilities that are looking to make sure that SEND opportunities, in Norfolk, are accessible and that young people are enjoying their services.
The group now has a wide range of experience and have done quite a lot of things, including; reviewing and commissioning short break services for Norfolk County Council's Children with Disabilities team; facilitating interviews for senior posts in the council; and reviewing the accessibility of local sports and leisure facilities.
The Dragons recently helped to redevelop the Local Offer (Preparing for Adulthood) website and prior to the pandemic in 2020, they had reviewed Norfolk Trails to check that walking routes are accessible and safe. The Dragons have also looked at employability and transition opportunities within day services, helping to ensure that young people with disabilities are supported to prepare for (and gain experience in) the real world of work; should that be something they wish to explore in the future.
To find out more, or to get involved, please get in touch with Sarah Harrison (Head of Advocacy and Participation) on: 01603 414109 or email: referrals@nansa.org.uk